Option A: Pilgrim support team / Observation
Assist with preparation of ritual garments, fukumigami and lanterns etc.
Watch the pilgrims participate in pre-ritual ceremonies (purification etc.) 
Walk alongside pilgrims to Osaki Hachiman Shrine. 
Make a visit to the shrine and experience the atmosphere of the festival, including festival stalls as you watch the parade of pilgrims. 
Walk back with group and assist in post-ritual clean-up etc.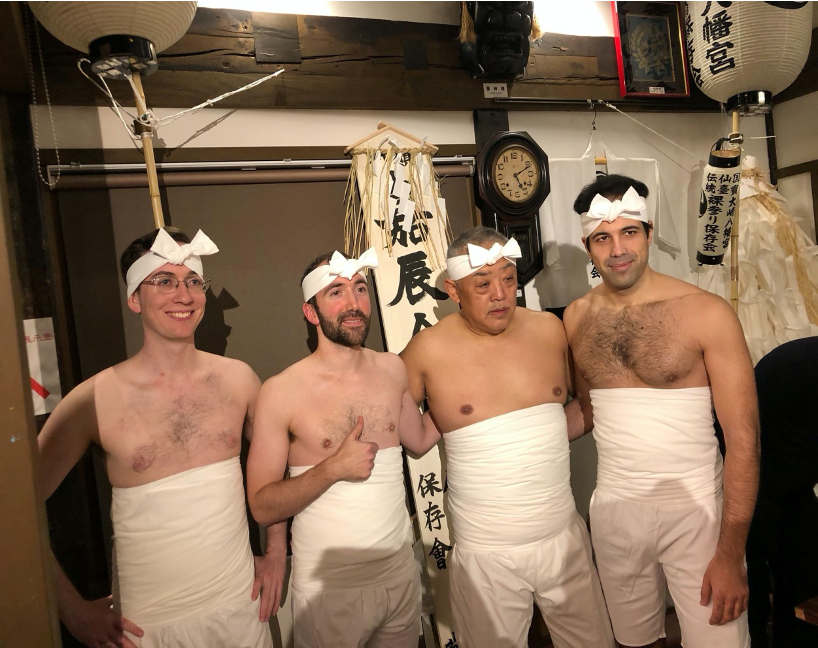 Option B: Full participation in ritual
Participate in pre-ritual practice. 
Change into ritual garments and experience purification ceremony. 
Participate in pilgrimage to Osaki Hachiman Shrine. 
Receive blessing at Osaki Hachiman Shrine.
Return and assist with post-ritual clean-up.