After working up an appetite, enter 'Bontenmaru' – a famous Wagyu Beef speciality restaurant named after Date Masamune (who was known as 'Botenmaru' as a child).
Here head-chef Sato has designed an exclusive menu only offered to guests on this tour! The full course meal features six local dishes from Sendai / Miyagi, including an indulgent plate of A5 grade Sendai Wagyu Beef and Miyagi Japan X brand premium pork served 'Shabu-Shabu' style (thinly cut slices waved over a hot pot and dipped in ponzu or sesame sauce) or 'Sukiyaki'.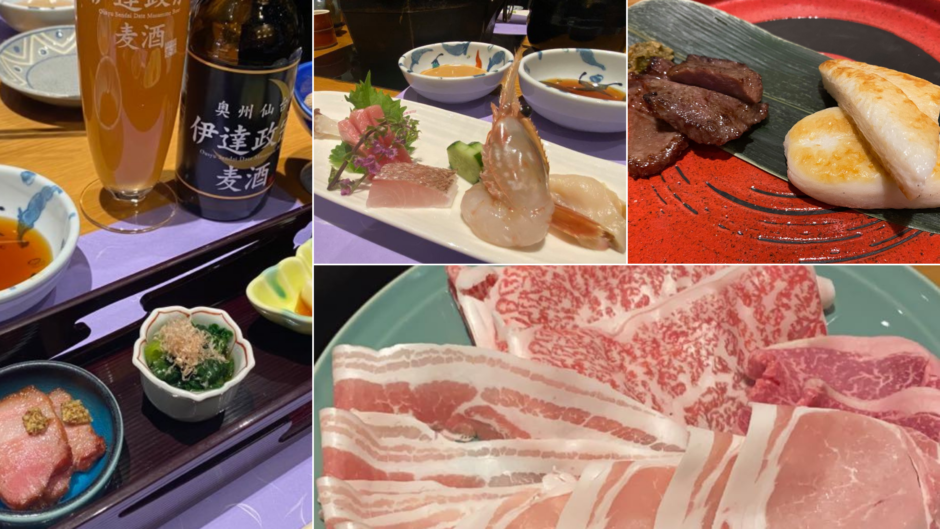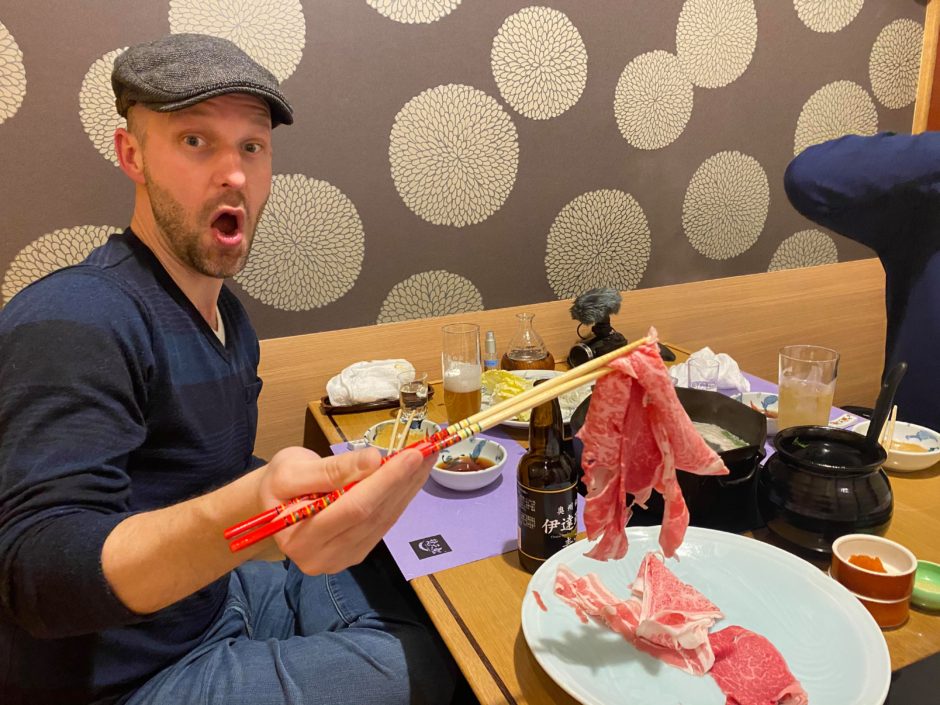 Just look at that marbling!! Literally melt-in-your-mouth wagyu heaven!
Date Masamune was not only known for his fierce battle tactics, but also for his love and support of culture, the arts, food and sake – even going as far as to set-up a brewery inside his castle! With Date's expert advice at hand, choose your favourite beverage from a generous all-you-can-drink menu, including plenty of local drops – from craft beer, Nikka whiskey and several varieties of jizake (local sake). 
Forget the standard 'kampai' – tonight you toast like a samurai! (Date will show you the ropes!)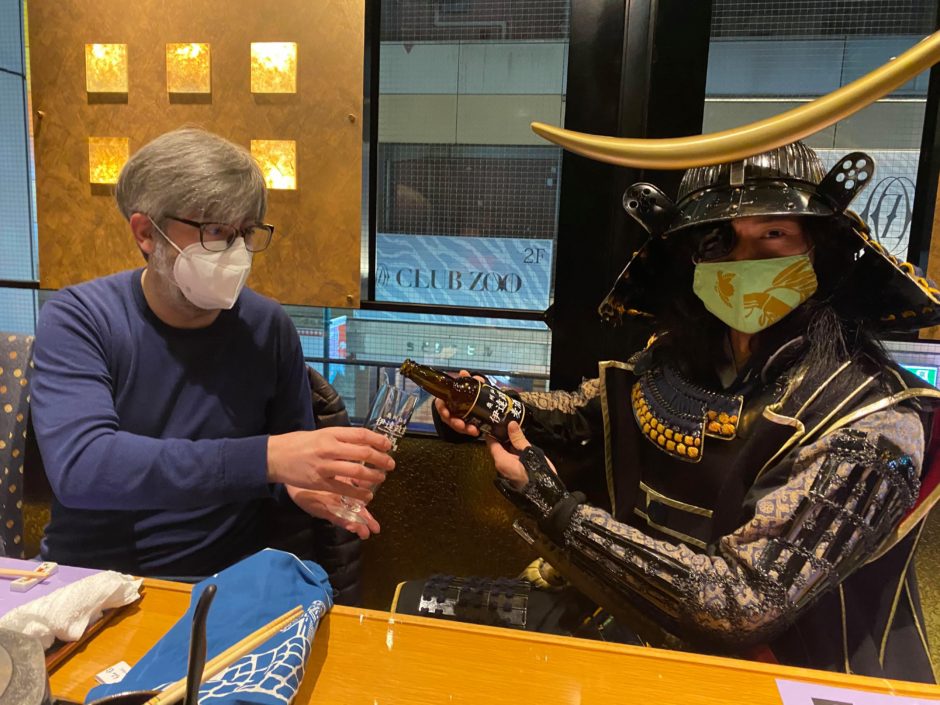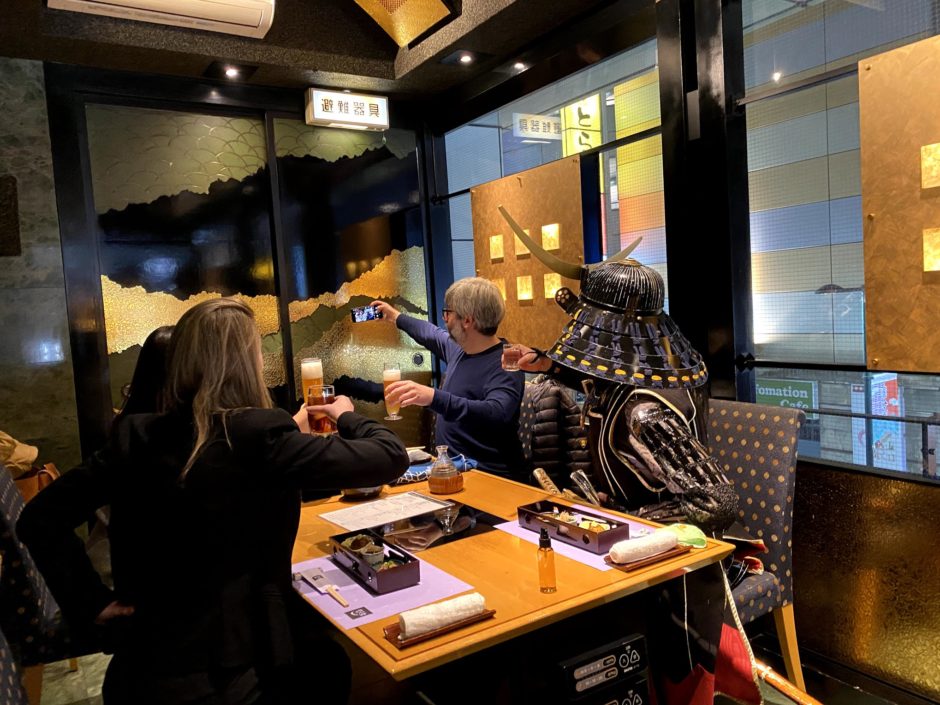 Date will also follow through on his passion for promulgating the arts by presenting a gift of Sendai's local crafts to each of his guests! Contents of the gift may vary, but you can be sure to leave with your very own piece of authentic craftsmanship from Sendai City.
(Pictured below are a sake cup and chopsticks made from Sendai craft 'Tamamushi Lacquerware' , embossed with the crescent moon signature from Date's helmet)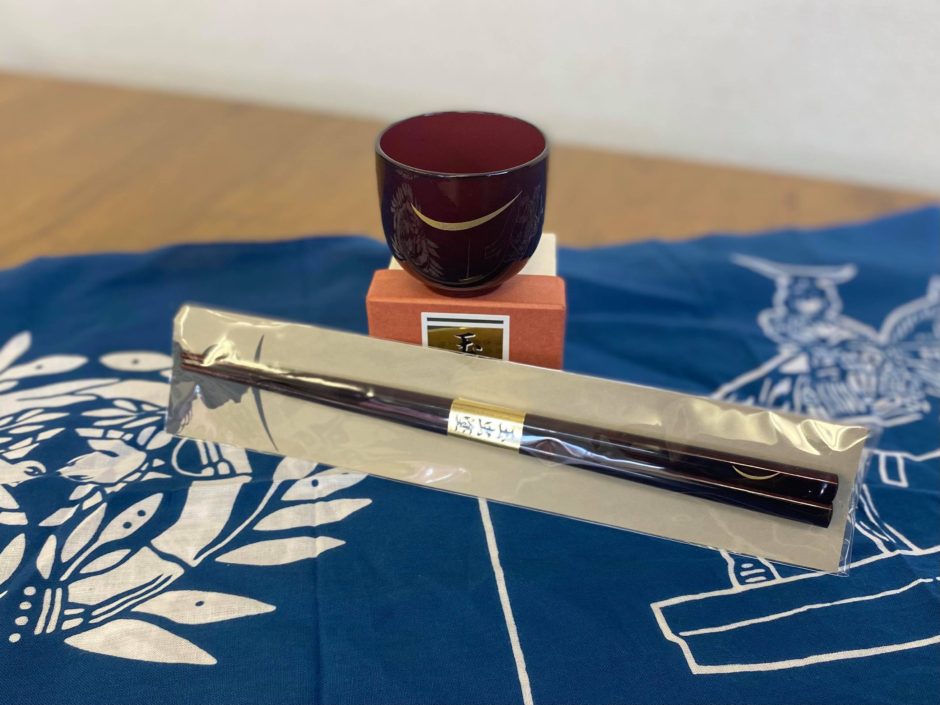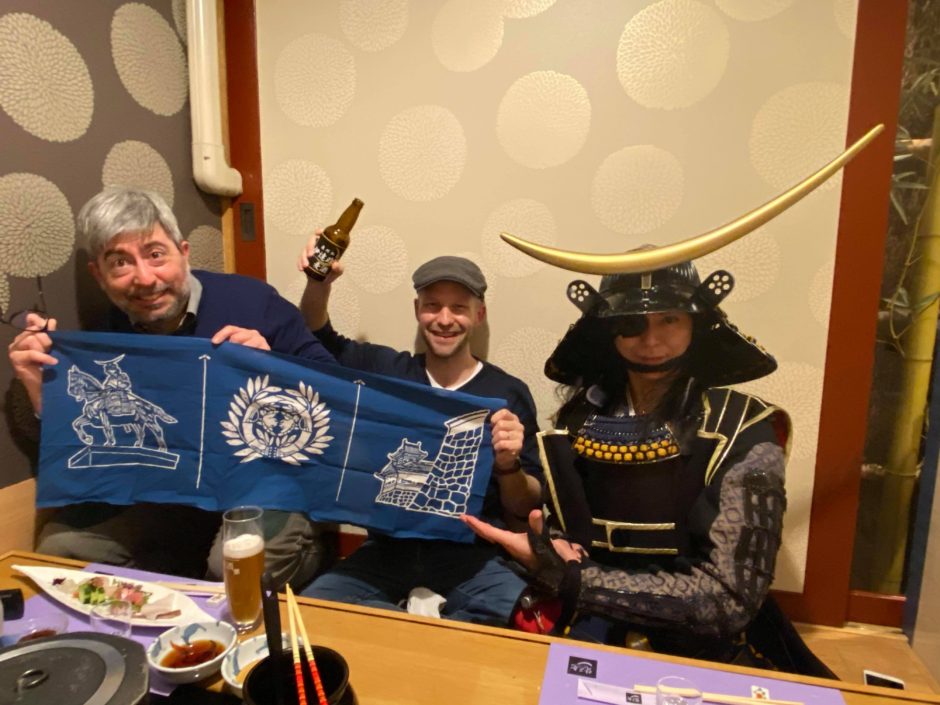 Ruling over Sendai is a busy and important job, so Date will have to return to Sendai Castle before main course..!
Make the most of the chance to snap some pics before his horse arrives.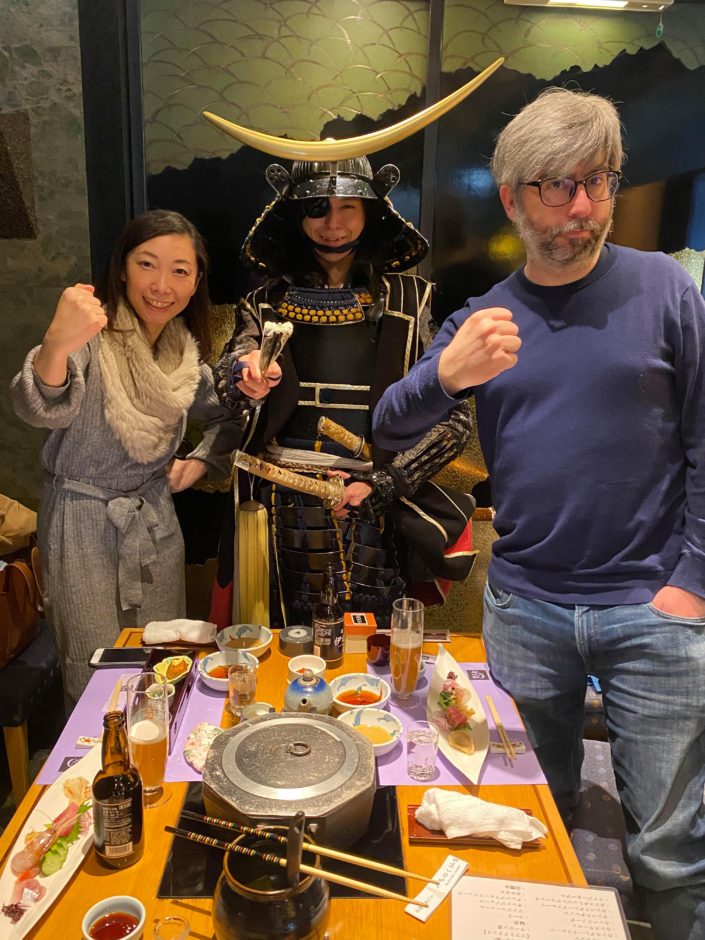 Enjoy the rest of your feast over a leisurely 90 minutes!