Once all members have gathered, set-off on hike! 
First stop: 'Saigyo Modoshi no Matsu' Park. Enjoy panaromic views of Matsushima Bay framed by the sea of cherry blossoms in the park below.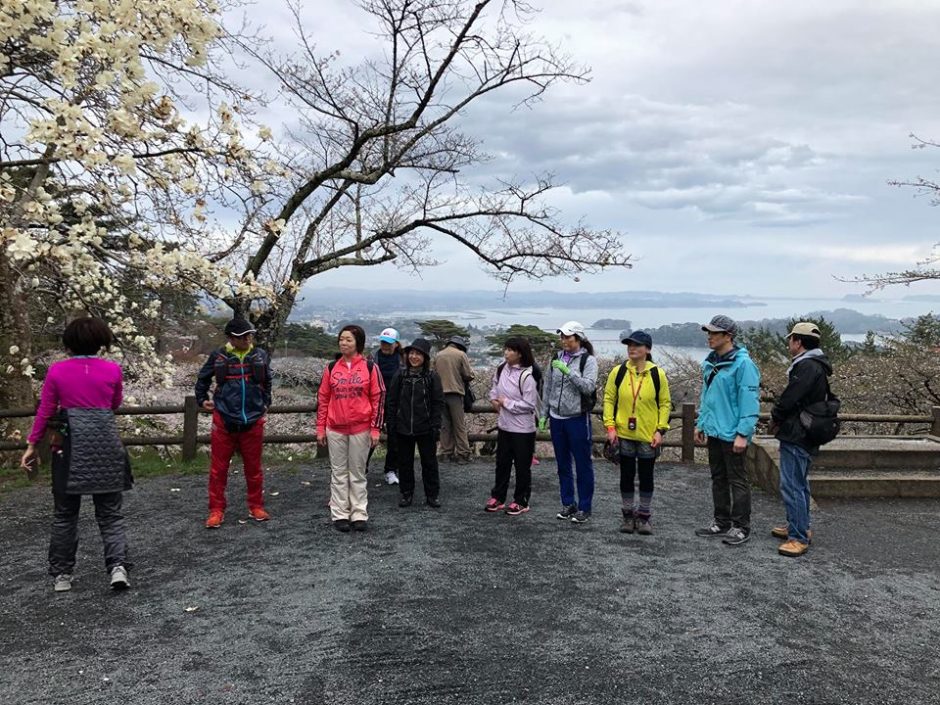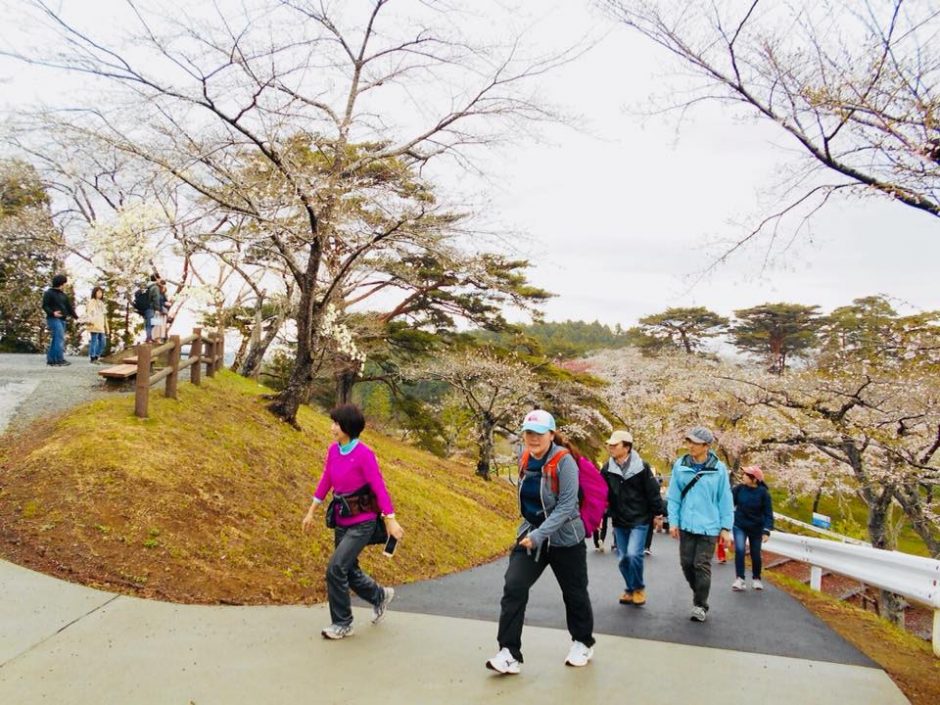 Continue hike, stop for pictures!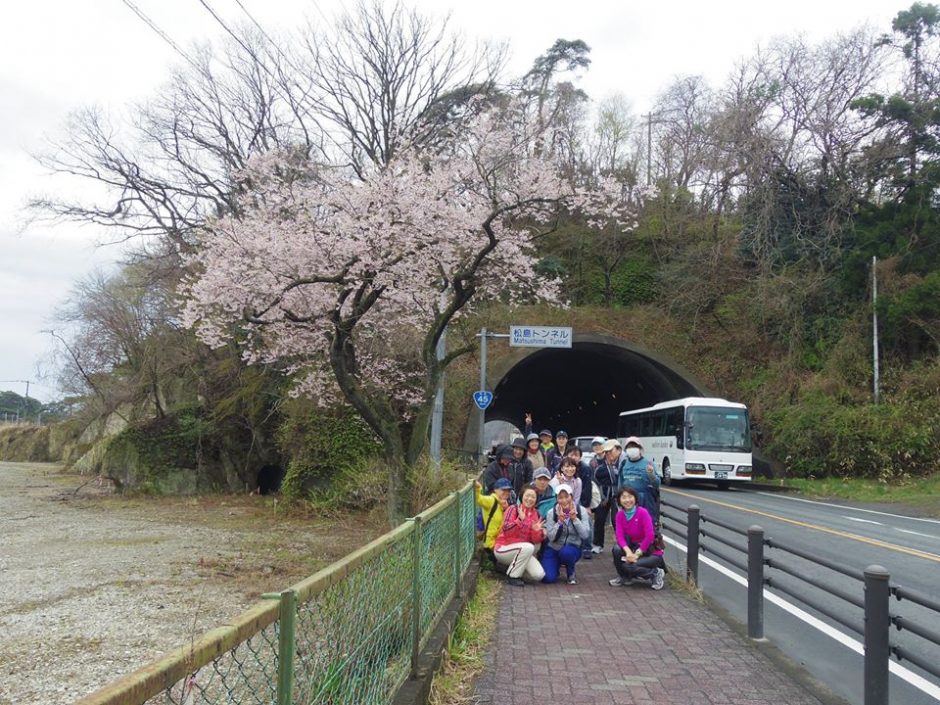 Enjoy views of Matsushima Bay framed by pine trees as you walk the the 'Ogitani' look out.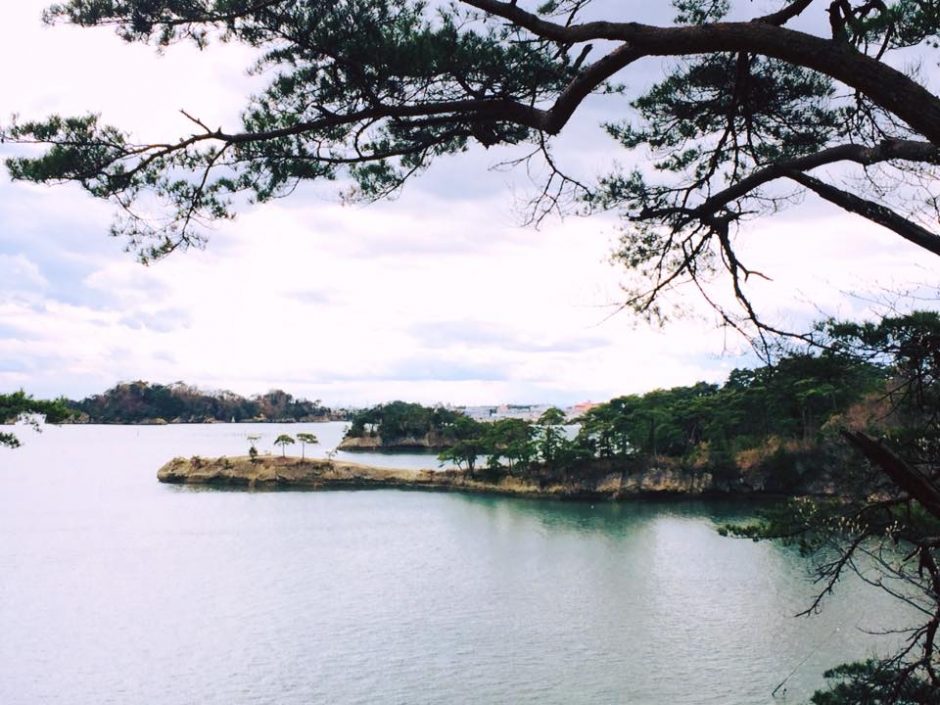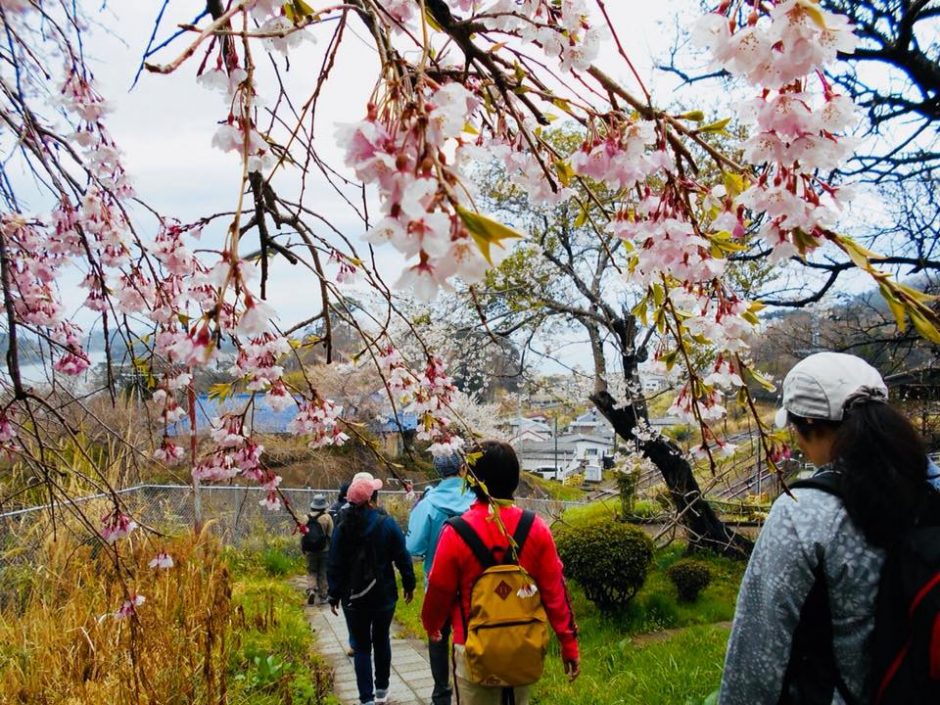 The most insta-worthy point of the trail: 'Umanose' Penninsula. Literally meaning 'Horse's Back', this narrow peninsula is more of a natural land-bridge offering those brave enough to cross some pretty epic views at the end!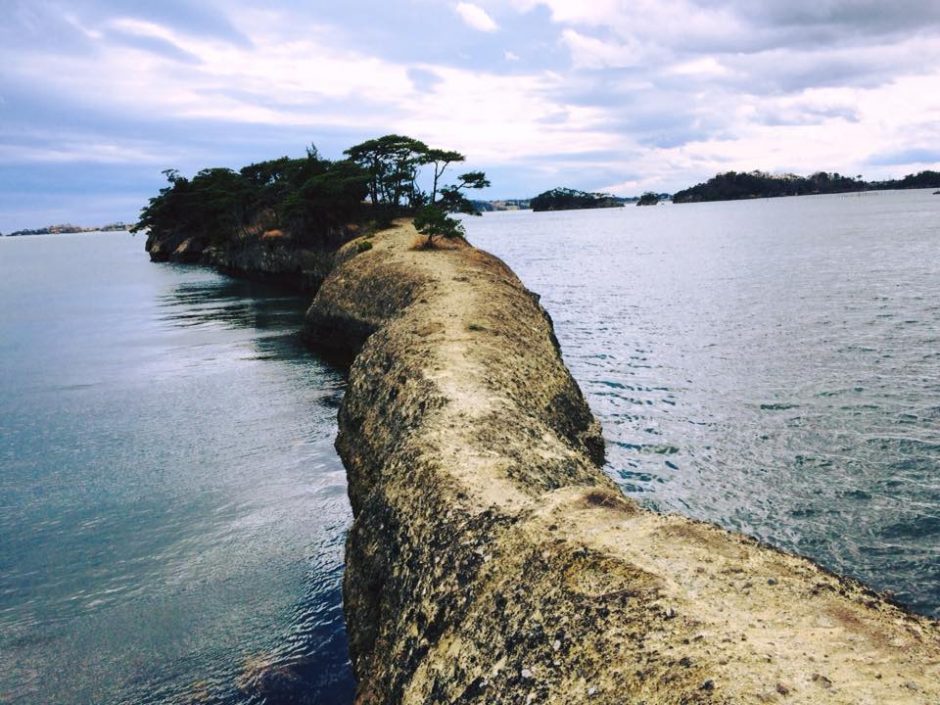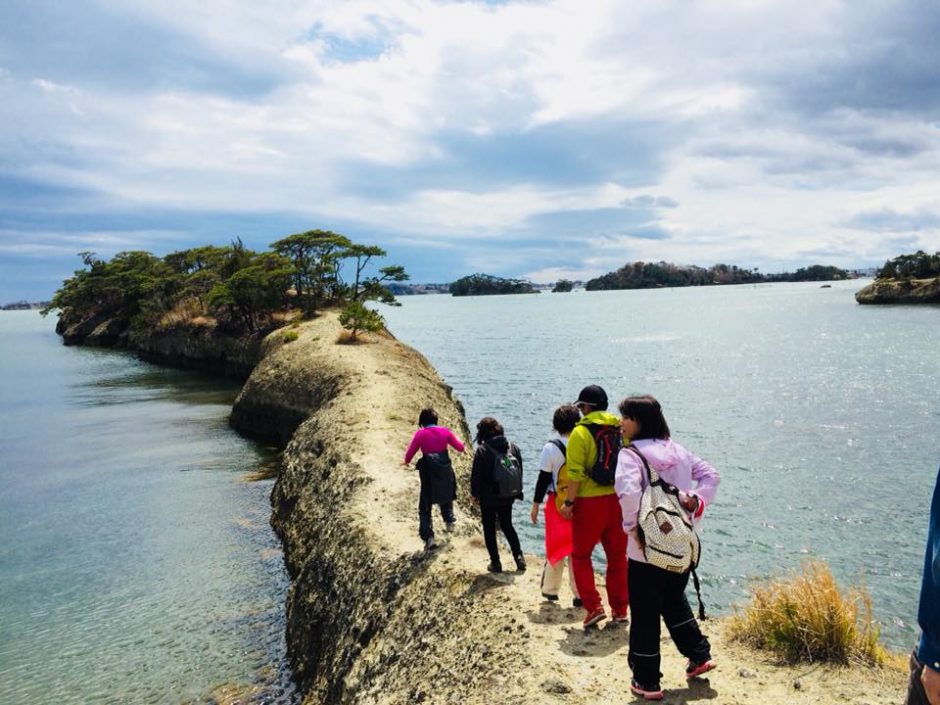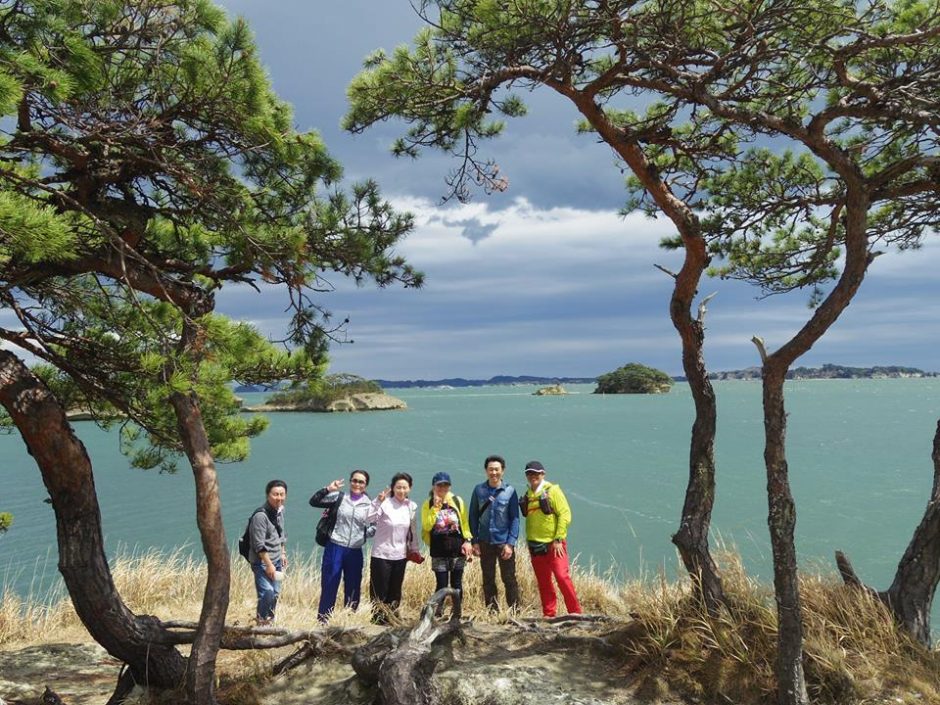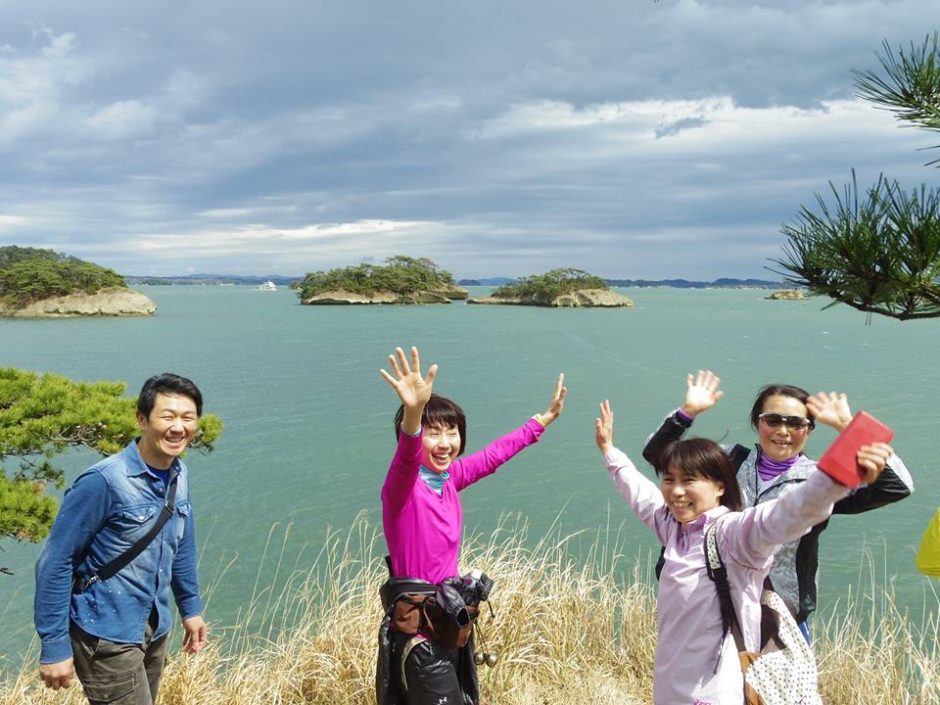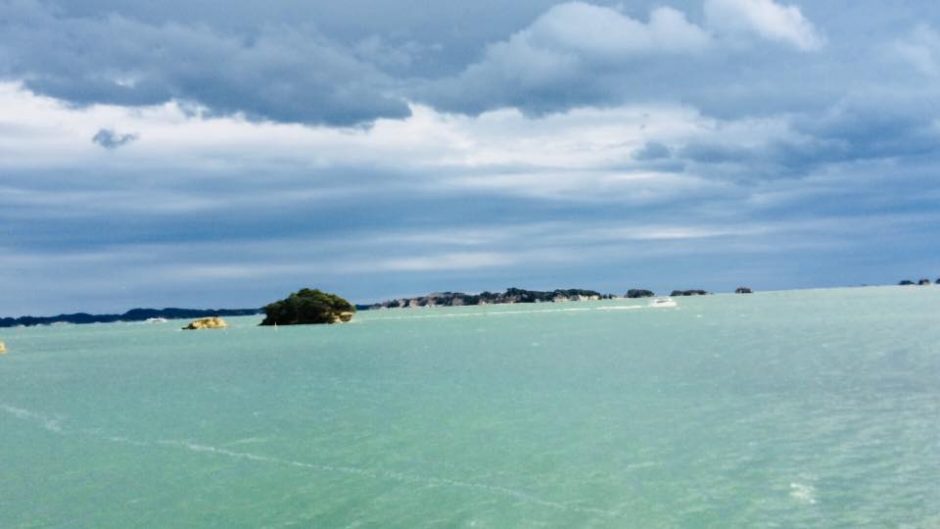 The enchanting Ougihama Beach.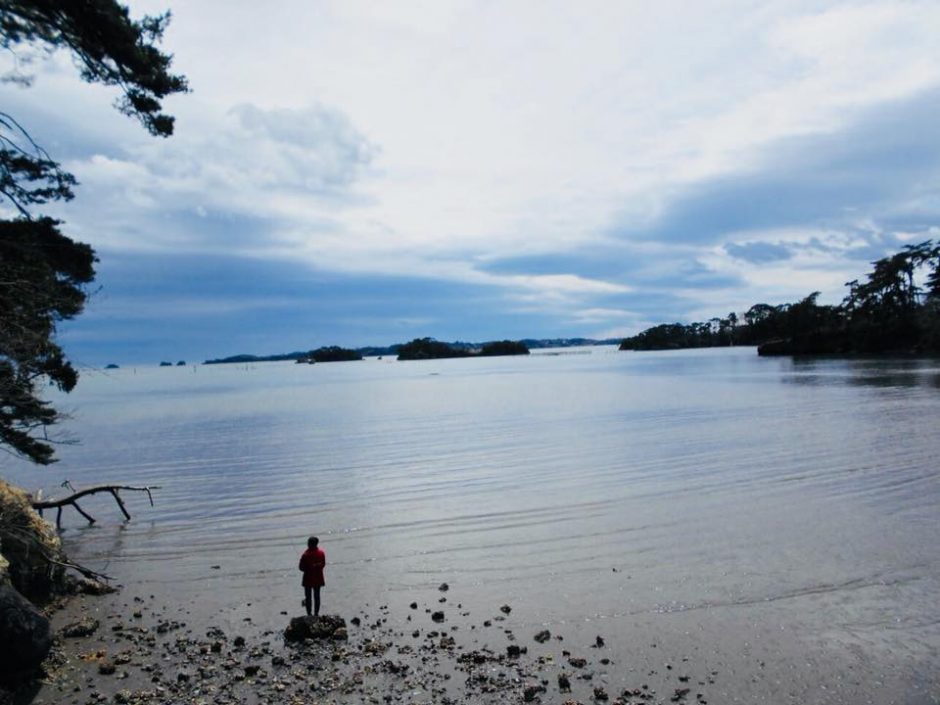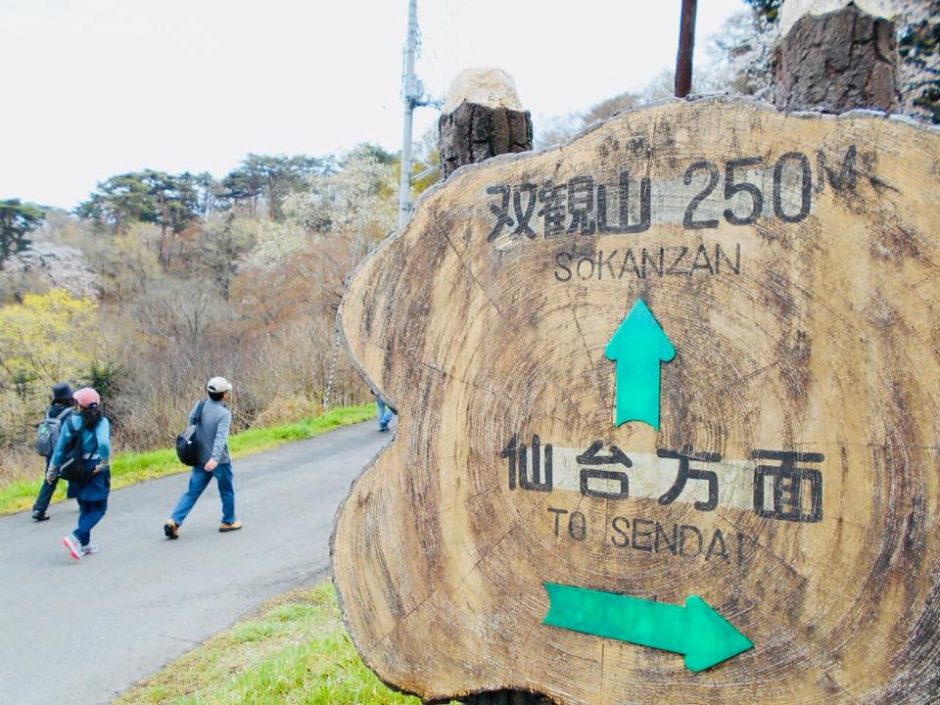 Cross over boulders to reach your final destination, Mt. Sokansan, before returning to the Matsushima Kaigan area.