Day 1 – From miniature trees to mountains
After meeting at JR Fukushima Station (just 90 minutes from Tokyo on the Tohoku Shinkansen), your first stop is the charming farmhouse restaurant 'Suzu' located near Iizaka hot springs.
Lunch

Yoshiyuki and Yuka Suzuki are young asparagus farmers who recently took over their family fruit orchard and transformed it into a fusion of farming and culinary wizardry! Enjoy a chat with the Suzukis and hear more of their story before tucking into a tasty course lunch made with locally sourced ingredients.
After lunch and a quick dip in the hot spring foot baths, you'll head to 'Bonsai-ya Abe' – the home and studio of local Bonsai artisan, Daiki Abe. At the foot of Mt. Azuma, Abe-san and his father and grandfather before him, have developed a unique style of bonsai craftsmanship called 'Kukanyubi' ー 'the beauty of space' ー using the Japanese White Pine (Azuma Goyomatsu) that grow in the Azuma mountain range. Enjoy a rare opportunity to watch a bonsai artisan at work, transforming a pine into an expression of the rugged nature of the mountains you'll be hiking tomorrow!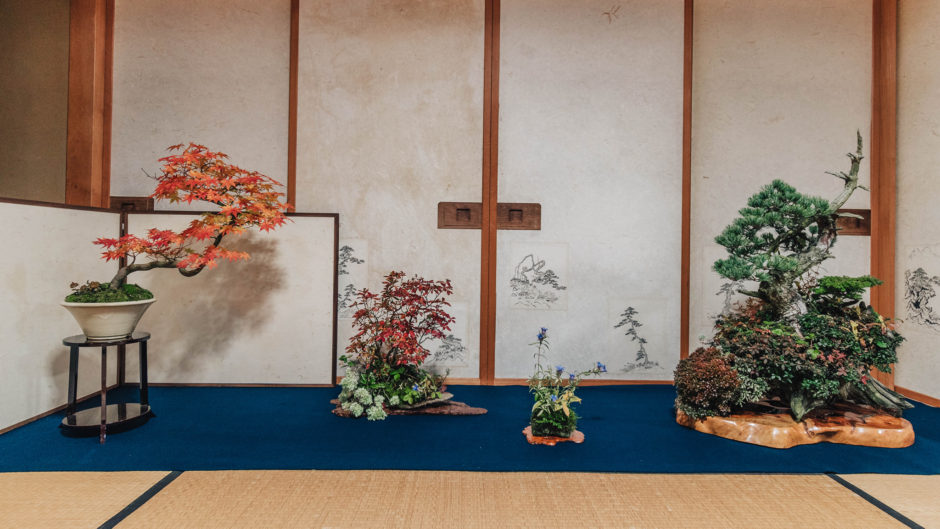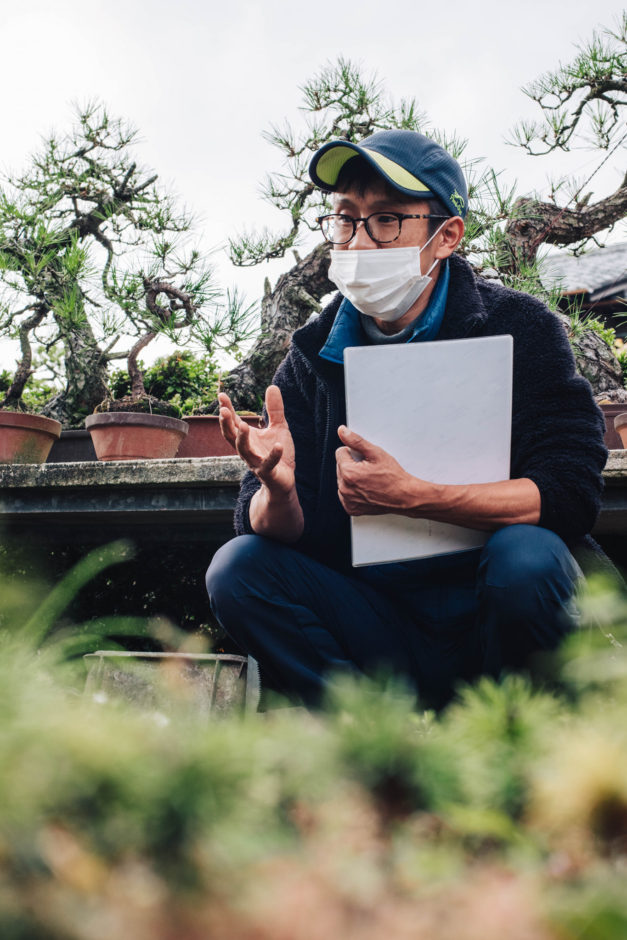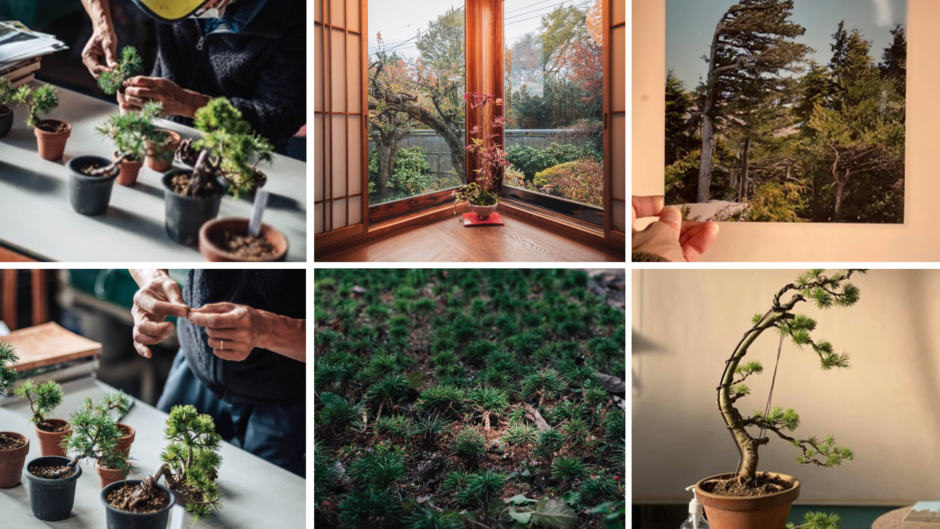 Afterwards, enjoy a cup of tea and some home-made snacks with Abe-san and his mother before journeying to Takayu hot springs.
Before checking in to your accommodation at the beautiful Adachiya Ryokan, join a local guide on a walk to the source of the hot springs where he will perform some 'onsen magic' demonstrating how the mineral balance of the water is maintained.
*OPTIONAL EVENING ACTIVITY: Stargazing at Mt. Jododaira*
After a delicious 'Kaiseki' meal at your accommodation in Takayu Onsen, journey up the mountain to the Jododaira plateau to gaze at the incredible starry skies. With very little light pollution, some evenings it is possible to see the Milky-Way with the naked eye! Enjoy a cup of hot-wine or cocoa as you 'space-out' in the darkness. Upon request, a local cameraman will accompany you to show you the best spots and techniques for capturing the night-sky or the lights of Fukushima City shining below.